Braid Hairstyles for 2016 are so hot right now! Braid hairstyles are the next big trend for 2016. From runway to red carpet, they are everywhere.  Hair braiding is one of the easiest and cutest ways to do your hair. Braids make women feel feminine, natural and fun.
Here's the list of the coolest french braids we found that will inspire you to create your own hair masterpiece. Enjoy!
MESSY INVERTED FRENCH SIDE BRAID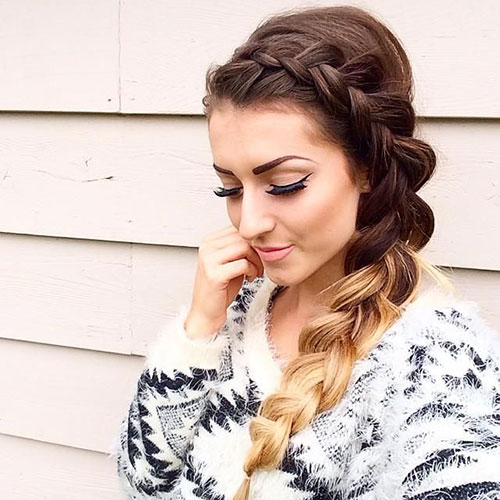 The dutch braid is much like the French braid, only it's 'inside out'. If you've already mastered French braid, you probably won't have problems with the dutch braid. The main difference is that you braid the sections of your hair under the braid, instead of crossing them over the top. This technique puts the braid on top of the hair. Dutch braid can be done with 3 or more strands. To make your braid extra thick, you can use hair extensions.
SIDE FRENCH BRAID BUN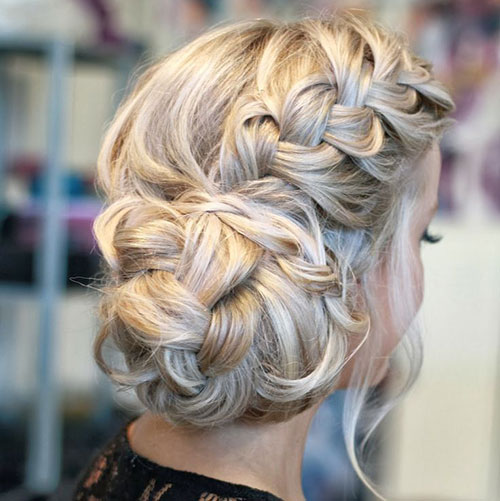 If you have long hair, you'll probably want to try out this amazing hairstyle!  This sophisticated braid bun is perfect for holiday parties. To achieve this messy look, it's recommended to curl your hair before trying this hairstyle.
HALF UP FRENCH BRAID FOR SHORT HAIR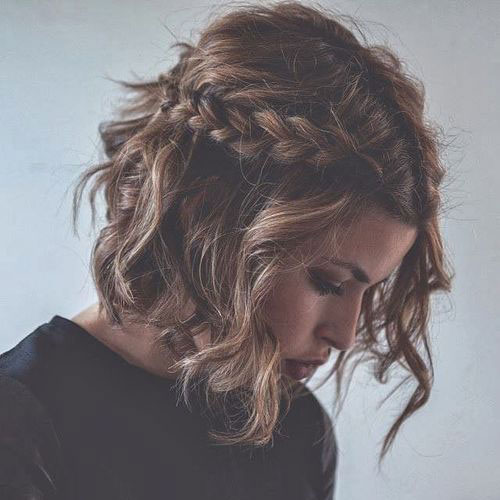 Women with short hair, don't despair! We found some cute braid hairstyles for you, too. This is one of the easiest and cutest French braid hairstyles for short hair.
FISHTAIL FRENCH BRAID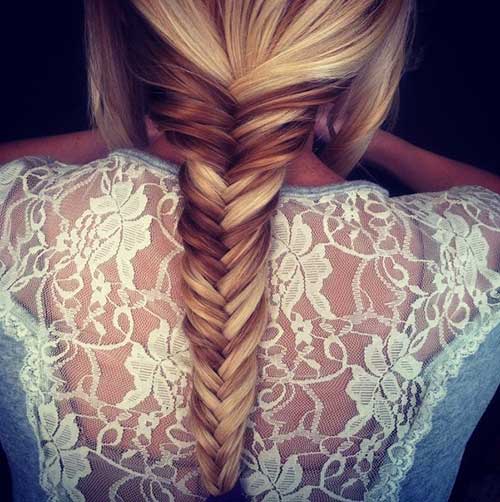 Simple fishtail French braid is a perfect hairstyle for casual days. This braid works best with longer hair. For a more messy and bohemian effect, gently pull outer parts of the braid with your fingers.
If you don't know how to braid fishtail French braid, check out this video tutorial.
MESSY TWO FISHTAIL BRAIDS ON THE SIDE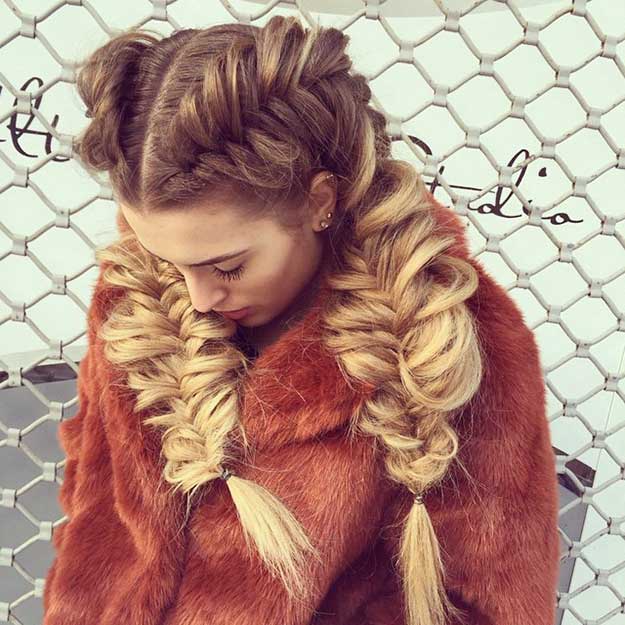 TWO DUTCH BRAIDS + FISHTAIL BRAIDS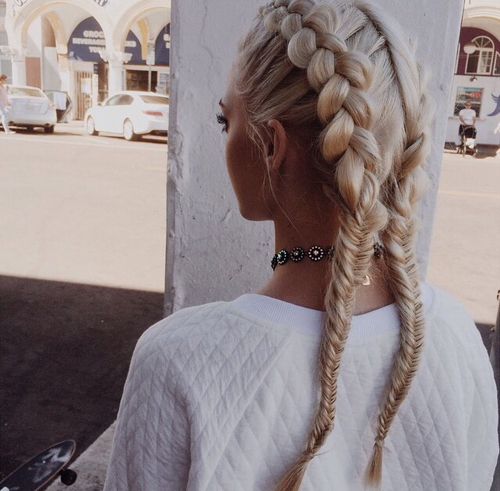 This combination of dutch and fishtail braids is anything but ordinary. There is no hairstyle that says "cool" more than this one. So badass!